The green, the gold, the Black stuff... It's St. Patrick's Day!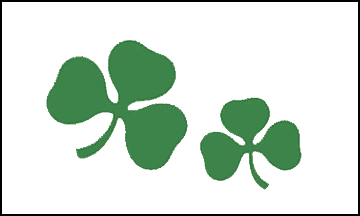 As I walked along the streets of Covent Garden, it is interesting to see that all the pubs have gone all out to celebrate this festival. Green flags, images of shamrocks, and great discounts for the Black stuff (Guinness)... I am dazzled by the elaborate decor and the atmosphere.
*******************************************************
A little bit of background first...
St. Patrick's Day is a celebration for the patron saint of Ireland (well, you guessed it right, his name is Saint Patrick, haha), who has brought christianity to Ireland. He "drove away the snakes" from Ireland. This phrase is a metaphor to describe that St Patrick ended the pagan practice in Ireland. As in many old pagan religions, nature and animals, including serpent were common and often worshipped.
Why green? Why the shamrocks and why Guinness? Well, Saint Patrick's Day has come to be associated with everything Irish: anything green and gold, shamrocks and luck. The tradition of celebration include "wearing of the green", Irish musics, food and drink (of course), and some people even dye the rivers green.
More importantly, to those who celebrate its intended meaning, St. Patrick's Day is a traditional day for spiritual renewal and offering prayers for missionaries worldwide.
Why on 17 March? You might have guessed it. Yup, it is the day that he died.
*******************************************************
Despite the freezing strong wind today, I decided to take a walk to have a feel of the festival. I was strolling in Covent Garden, where pubs are in abundance. All I see is green, green, and more green. Of course, that comes with a lot of advertisement for the 1/2 price Guinness for the day. hehe...
I passed by a group of girl choir singing at one of the squares in Covent Garden. With their sweet voices singing some irish songs, they have attracted quite a crowd. Then I was distracted by another music which started playing nearby. A string quartet, playing Canon in D! Just a nice gift for this nice afternoon...
I was feeling quite happy today (God knows why) that I decided to give myself a little treat today. I bought something that we don't buy usually (cuz it is too expensive), and after some preparation and cooking, here is it!
清蒸白鲳鱼
It has been QUITE a while since we last ate fish, due to the exorbitant price. Such 'chinese' dish really reminded me of home a lot... To cure my homesickness, I decided to add in another typical chinese dish - beansprouts! Ahhh.... A nice hot dinner in a cold cold night...
After the dinner, my housemate dragged me along to a small pub nearby. "You must drink a pint of Guinness on St.Patrick's Day! It's tradition!" So, now we suddenly 'transformed' into Irish and celebrated along with them. Um... just another excuse to drink, maybe?
I like this little traditional English pub... Most of the furniture are wooden, there are barrels and beer tuns above the bar, and there are many decorations on the ceiling, on the wall, on the pillars! Old records, old photos, old posters, etc... decorated the place. There are even an old cigarette vending machine and a jukebox. With a country song playing in the background, the atmosphere is just perfect.
*******************************************************
First Chinese, then Irish, now it's time for Turkish Delights! I think we must have been feeling quite elated tonight that we decided to have some desserts. So we 'adjourned' to a turkish shop for some sweet stuffs. There are so many choices to choose from! Nuts, sweets, marshmallows, candy floss (oooh i love this!), biscuits, cakes... We stood in front of the shelves for quite long before making decisions. It is hard to choose!
Another look at the varieties of cheese and yogurt...
All right, that's a nice end of the day - Chinese+Irish+English+Turkish.
I'm loving it!
Happy St. Patrick's Day!