What a pleasant surprise when I received two postcards at the same time, both exhibited such tranquility, peace and serenity.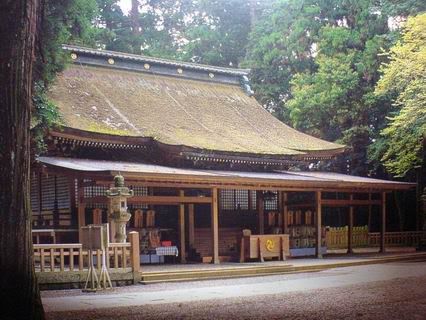 I had a virtual tour to Kashima shrine through the postcard from a dear
panda
in Japan. Kashima Jingu is one of his favourite places, with its magnificent gates, wide paths, sweet cedars smell, lines of cherry trees and chirping birds, etc.. Quote panda: "The shrine is actually the land which has been used as a shrine for 2600 years. But the buildings date back to around 1600. In the Heian era, about 1100 years ago, they used to rebuild the buildings every 20 years." Such was the long history of the shrine, which still stands grandly at present day.
I wonder, what it feels like to walk on the path amidst of blossoms of cherry, listening to the voice of the wind, contemplating on ourselves, our life, in past, current, and future? A walking meditation at such surroundings will be a fruitful one, I think.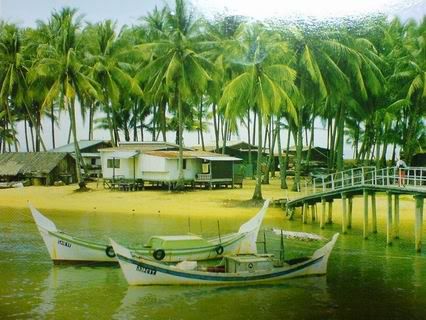 A second postcard, from
Low
, conveyed another sense of calmness and quietness. The image struck a familiar note in my heart. This is the kind of environment I used to see in Malaysia when I was growing up. Small villages, peaceful waters, soothing wind, and simple, carefree people. Sea has been an intriguing landscape of nature that shows so much emotions and tells so much feelings. From the gently lapping waters to wild raging strong waves, the sea is speaking to us, telling us stories of the nature, sharing their wealth, their wisdom accumulated from so many years.
One day, when I am gone, I would like my ashes to be scattered in the wide blue sea.
(P/S: Panda, your story of your uncle in California made me decided that my ashes to be scattered from a BOAT, not a PLANE. hehehe...)