Today is ah phang jie's birthday!
Cooked a vegetarian meal for her, plus a bonus of a small cupcake with a cute candle. Hope she likes it...
Last night we had a birthday celebration at Thai restaurant, followed by a trip to pub. We made phang jie drink lager. hehehe...
Best wishes for phang jie! May she be happy and healthy always!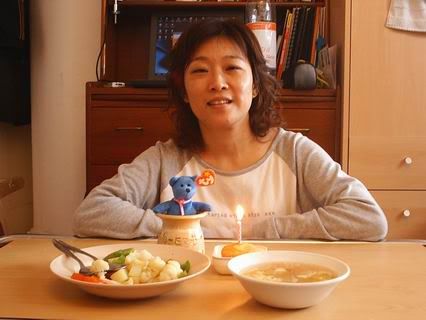 phang jie's birthday lunch
phang jie's corner